Written by Helena Mayr, Coboat Community Manager
This week we set off again from Athens. The first leg of our journey was a very Greek-infused experience. Activities included an unforgettable drive through the Corinth Canal, a visit to Delphi, which was once considered the centre of the world, and many, many amazing bays and beaches. Cat, one of the Coboaters, even extended her stay for another week to experience more of Greece, sailing and the coworking atmosphere on Coboat.
55 Minutes: Career Design Workshop
Another one of our guests was contest winner Stefan Bielski, who started his first week of four on Coboat. Stefan's workshops gave the group valuable insight into career changes and the importance of empathy and knowing oneself. Visiting Delphi was a perfect fit for these discussions.
Learning about Greek Culture
We were also lucky to host Helen, a Greek travel journalist, and Carlo, a photographer, on board. In one of our first sessions, we learned a huge amount about Greek culture, the challenges facing Greece today and the reasons why Helen originally fell in love with it. Having a Greek couple on board also made our plans much easier. We learned so much about food, music and Greek mentality.
Uni
The island of Ithaca was another first for Coboat as we introduced the group to Uni, the coolest inflatable unicorn in all of the Ionian sea! Cat and Jacob quickly used her to paddle over to a superyacht in our bay to put some Coboat stickers on its side (much to the dismay of the crew). You could say we invented a whole new way of marketing Coboat to the elites 🙂
We fell in love with the village of Assos, had a magical sail through a 70m high canal with light blue water and we beach hopped. We ate lots of incredible food, prepared by our own chef as well as experiencing various restaurants and tavernas.  Many skills were shared, challenges defined, ideas were had and decisions were made. 
A huge thank you to all the Coboaters for their ideas, input and sharing – it was truly a spectacular seven days and we hope to see you all again soon.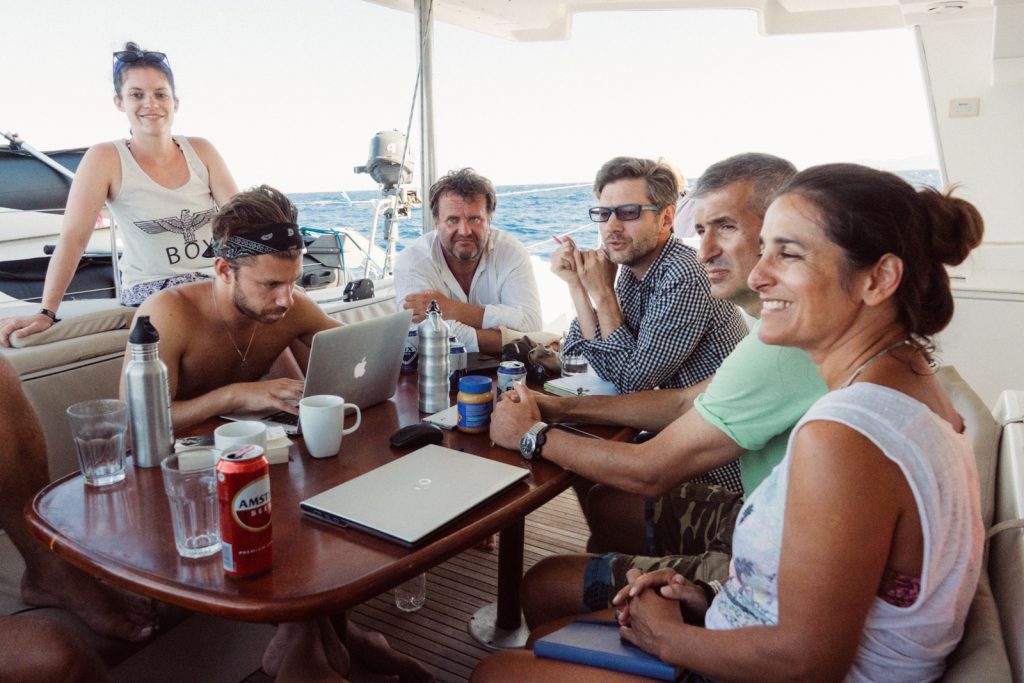 Want to get on board? Coboat travels to Sicily and Sardinia next. Book here.