The Greatest Jobs on the Seven Seas
Wanted: Mr. or Mrs. Fix-it aka Deckhand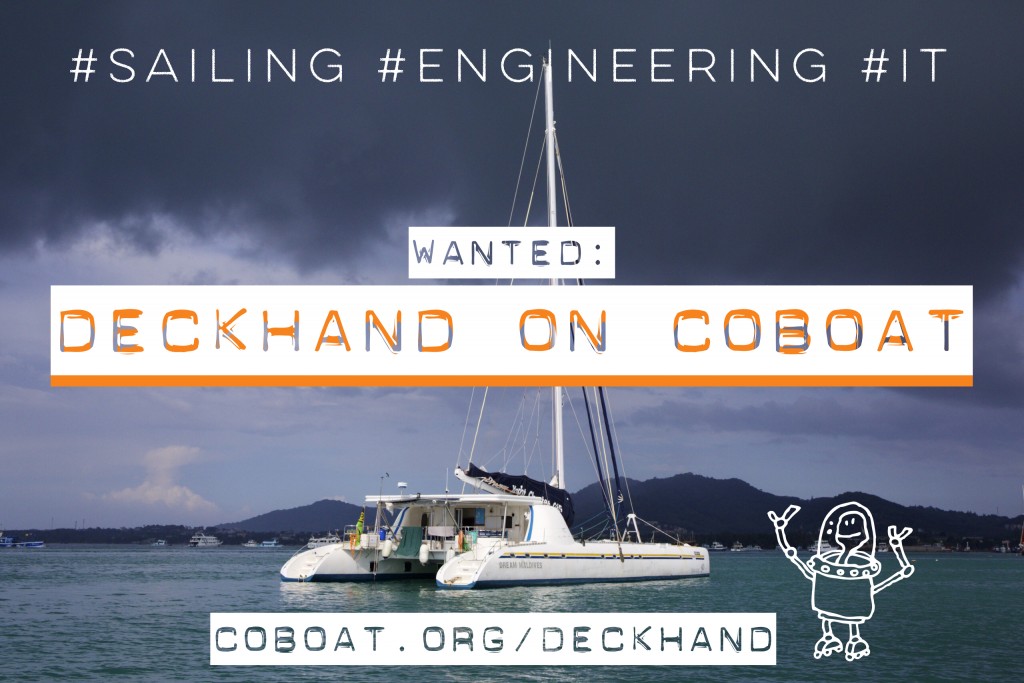 On Coboat we have a very small crew: A skipper, a chef and a community manager. Which means there is only room for one more to complete our team, that's you: The deckhand. Your role is basically to assist both the skipper in operating and maintaining the boat and the chef in getting hungry coworkers fed. The Greatest Jobs on the Seven Seas.
UPDATE: We are not longer accepting applications.
Our deckhand job is one of the most important jobs on Coboat and encompasses a large array of skills, duties and responsibilities. In return you will be rewarded with new experiences, the opportunity to meet and interact with interesting and inspiring people, to expand your personal and professional network and you will get to see the world!
Skills we are looking for beside from sailing experience:
#engineering
Mechanical and electrical problem solving experience. Our 82 foot yacht will be equipped with state-of-the-art electric engines, solar and wind generators that amongst many other things will constantly need maintenance and servicing.
#IT
Technical & networking experience. We will have satellite antennas, cellular networks and wifi throughout the whole boat. This will all run on network routers that may need to implement advanced services like QOS to guarantee solid internet to all passengers.
In your covering letter, feel free to explain to us a potential system or hardware you might consider for such a challenge.
Before becoming deck crew on Coboat, applicants will be required to demonstrate experience and proficiency. If you do not have certifications, be sure to have a well-prepared resume with some similar verifiable work experiences to show plus references.
The deckhand reports to the skipper of Coboat. The deckhand is responsible for performing all the duties listed below and all other tasks and assignments as directed by the captain.
Personal Requirements:
physically fit

an awareness of maritime safety issues

able to cope with the physical demands of the job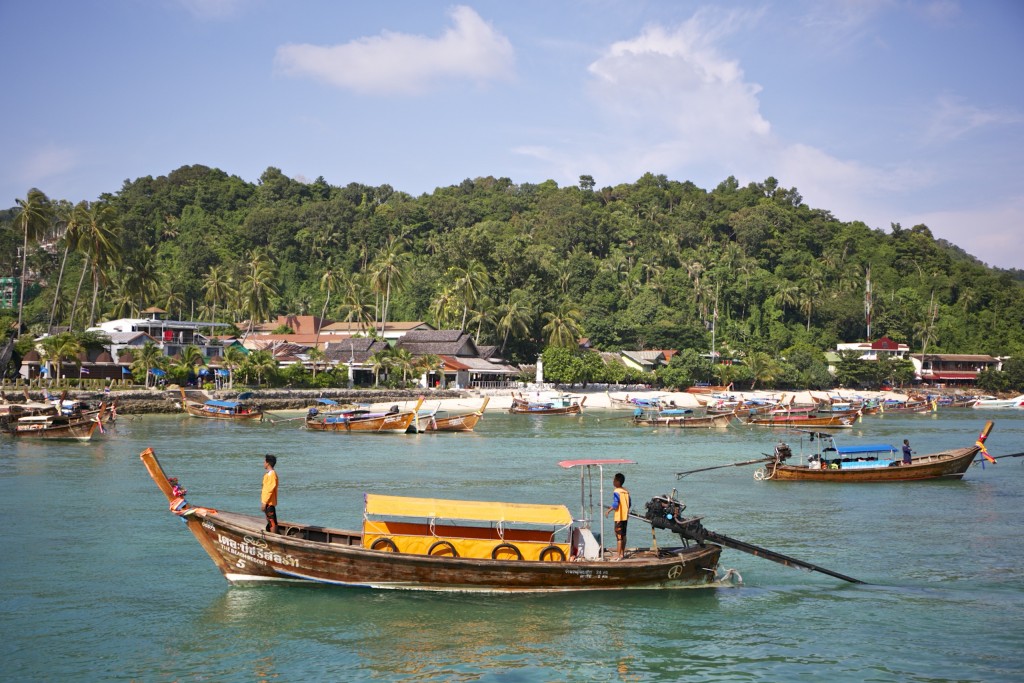 The Deckhand may perform the following tasks:
operate and maintain dive equipment and other gear for sports activities

load, unload and stow supplies and equipment

operate winches and other deck equipment.

Fiberglass repair and restoration on both the exterior parts of the yacht and, when necessary, the interior of the yacht as well.

Line handling/sail repair is important.

Driving tenders/toys and maintaining/stowing the equipment in a proper, safe manner.

Occasionally assisting with exterior meal/event setup and service if help required.

Assisting the chef – this can include work in the galley with food preparation and delivery of food to the service area if help is needed.

Properly disposing of garbage and cleaning garbage containers.

Clean and maintain passenger quarters in an orderly manner once a week.

Clean and maintain deck and super-structure in an orderly condition. This involves: Hosing down decks, bulwarks, and super-structure when required.

Securing and storing water and fuel hoses in their proper places when not in use.

Keeping ropes off deck and coiled on bits especially in rough seas.

Keeping decks clear of trash, bottles, cans, unusable wood, pipe, rags, etc. at all times.

Assist in the transfer of passengers to and from vessel.

When necessary and as directed by the captain, assist in the transfer of cargo.

Assist the captain in checking and inspecting the vessel's safety equipment.

Assist in the transfer of fuel and water.

Report immediately to the captain, any incidents, problems, weaknesses, hazards or unsafe conditions which could cause damage to the vessel or other vessels or harm to crew members, passengers and others.

Cooperate with the other crew members, give them a helping hand by assisting them in doing their tasks and always strive to perform assigned duties and tasks promptly and efficiently.
We offer a rewarding job with travel to exotic places and cultures, a great on board community, as well as amazing activities, snorkelling, diving and spectacular sunsets. We will provide food and accommodation as well as a small salary. Since Coboat is a not-for-profit organisation this job is about passion, learning and sharing while making new friends sailing around the world.

You are excited to work in a collaborative, floating environment. You have good organizational skills and are able to see what needs to get done and make it happen without the need for daily guidance.
You should be between 20-35 years old, English speaking; our journey starts this November in Thailand.
Interested? Submit your application (CV, photo, passport issuing country) to [email protected] explaining why you're interested in the role, and the skills you bring. We'd like to hear both about your skills and experience as a deckhand, and about your interest in Coboat specifically.
Follow us at fb.me/coboat and @gocoboat on Instagram and Twitter.