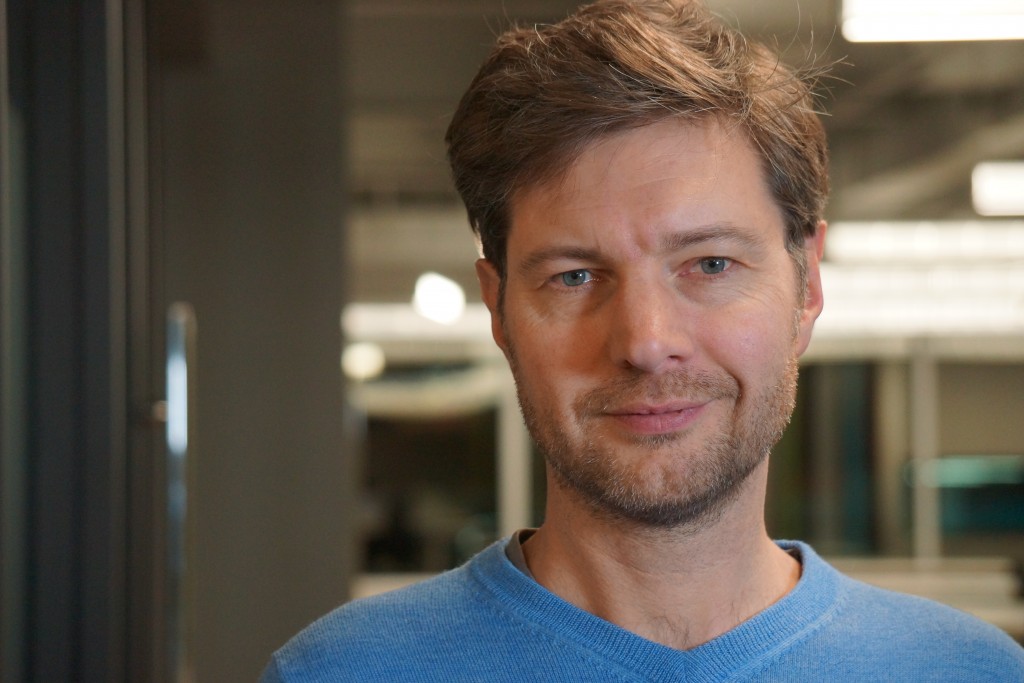 Over the span of more than a month, Coboat and jovoto invited people from all over the world to pitch their dream idea or project to be chosen for the "Made on Coboat" initiative. The winner, selected by a jury, would receive a 3-month residency scholarship onboard the 82-feet Nautitech Catamaran.
Coboat and jovoto are happy to announce entrepreneur Stefan Bielski as the winner of the contest. Stefan will develop "55 Minutes" as part of his CareerDesign process to help users define their professional challenges.
It will be a training program consisting of a suite of tools and products to aid problem definition, inspired by Albert Einstein's quote: "If I had an hour to solve a problem I'd spend 55 minutes thinking about the problem and 5 minutes thinking about solutions."
"55 Minutes is the meta idea made for Coboat – made on Coboat, that we wished for.", says co-founder James Abbott in a statement. "Stefan embodies our philosophy of professional and personal growth through collaboration and learning from each other."
With Coboat as his mobile launch pad, Stefan intends to work and play with visiting entrepreneurs to advance their projects and to create case studies for 55 Minutes products. Stefan Bielski, 46 years of age from Washington, is a business coach and entrepreneur who previously worked with startups and founders to help them meet challenges and make meaningful changes to their professional life. "It was inspiring to watch the range of diverse and creative ideas that were submitted. From book plots, startups, and apps to innovative design ideas," explained Liz von Loewen, Head of Marketing at jovoto. "Made-on-Coboat was the first contest of its kind hosted on jovoto, since we usually invite our creative community to submit design ideas, not project pitches. In the end however, it was a success. The jovoto community wholeheartedly took part by sharing their inspiring ideas for projects that many of which aim to improve the world we live in."
Several pitches were on the jury's shortlist. Bielski's idea prevailed, thanks to it's engagement to collaborate and solving problems. "As an avid sailor and startup mentor, I find Coboat an appealing vehicle for bringing ideas to market. It allows people to share, collaborate and develop.", expresses Bielski his excitement about winning the contest. He will be one of the first guests aboard the coworking catamaran, that will set the sails this winter in Thailand.
As part of the joint project, the jovoto community chose six ideas for the community prize, which awards two weeks on Coboat for each of the six winners. The winners of the community prizes can be found on the project's website (coboat.jovoto.com).
About
Coboat is a coworking space on a Nautitech catamaran that travels the world. Digital nomads, founders or freelancers are able to book one of the 20 available spots by week. The ticket includes accommodation, catering and high-speed internet. Additionally, Coboat enables inspiration and knowledge exchange, as well as numerous possibilities to experience the world right on the water (sailing, diving, photography, cooking).
Coboat is non-profit venture. Profit will be re-invested into maintaining and further developing the project, as well as charity and aid projects for the areas where the Coboat community stays. Coboat is powered by environmentally-friendly, sustainable technology, which includes a state-of-the-art electric motor from Oceanvolt Ltd., powered by solar and wind energy.
jovoto is a web platform that allows organizations to brainstorm with more than 75 000 creative talents from around the world, to solve their design and innovation challenges. This process is called crowdstorming.
Crowdstorms™ range from NDA projects where a few hundred curated talents collaborate to solve a challenge, to massive public innovation challenges where the creative conversations and out-of-the box ideas themselves often lead to a media storm.
To date, jovoto has successfully organized more than 350 challenges for innovative companies and organizations, reaching tens of millions of people in the process.
Social
web: coboat.org
facebook: fb.me/coboat
twitter: @gocoboat
web: jovoto.com
facebook: facebook.com/jovotopage
twitter: @jovoto
Media Contact
Gerald Schömbs ([email protected])
Co-founder
Liz von Loewen ([email protected])
Head of Marketing & PR, jovoto GmbH
Tel: 030 802087800